From the Chairman's Desk :-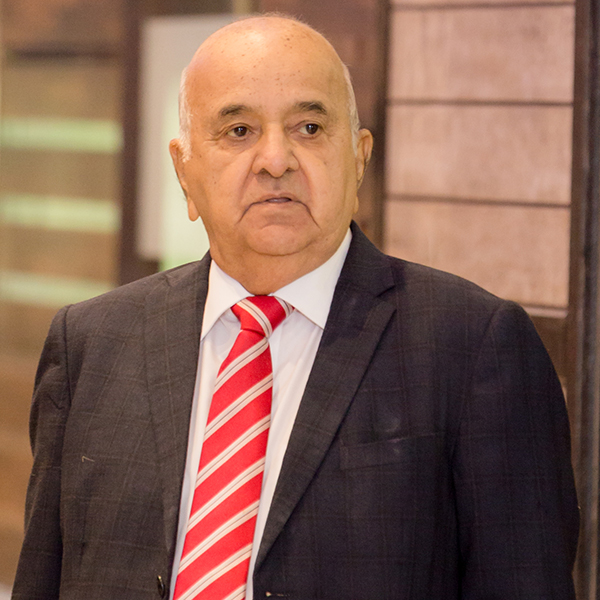 Mr. S. D. Sharma
Chairman,The Lexicon Group
Cherishing 16+ years of academic excellence and heading high with the mission of providing value-based education with the highest standards of excellence. We are proud to be a student-centered, innovative and supportive group of institutions.
We hold our heads high when we say that our students get meaningful real-world experience while studying and develop the skills and capabilities that employers value to position them strongly for the jobs of the future. Lexicon is not just a group of institutions that impart world-class education, but an experience where everyone associated is part of a dream, a mission to see that we nurture truly great leaders.
The Lexicon Group of Institutes is now akin to pragmatic, industry-focused education, and it attracts the best students. The fact that our graduates work in the best companies in the world is a testament to our exceptionally talented faculty, who instill in each student the ethos of dedication, sincerity, and loyalty, and to all of the corporates who enthusiastically support our quest.
From the President's Desk :-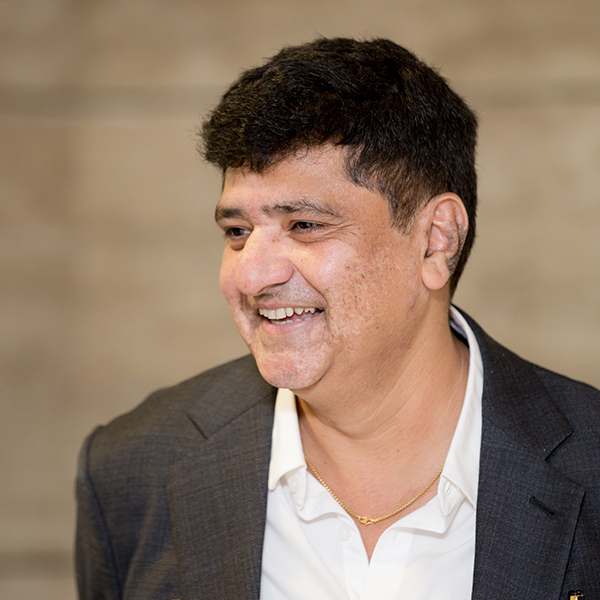 Mr. Pankaj Sharma
President, The Lexicon Group of Institutes and Chairman & MD
Pune Times Mirror, Civic Mirror & MultiFit
The Lexicon Institute of Hotel Management is an experience in itself; it is all about the arduous journey that every student coming here must embark on.
Through the Lexicon Institute of Hotel Management, we acknowledge the dynamics of the hotel industry as we aim to strengthen ties with the communities we serve and build a better future for our students. Not just imparting theoretical knowledge, the Lexicon Institute of Hotel Management aims to develop students skillfully.
Today, every second we see a rise in the hotel industry. We are grateful to have the opportunity to work with pioneers and industry experts who will help students make a remarkable impact on the world. With immersive, hands-on hospitality programs, we aim to transform the talent pipeline, inspire students, and prepare them to lead.
We aim to build on a rich hotelier heritage with innovative learning tools of tomorrow and help students study in a one-of-a-kind environment steeped in the world's best hospitality traditions. The Institute is ready to impart knowledge, skills and necessary attitude to succeed in the hospitality industry.
From the Vice Chairman's Desk :-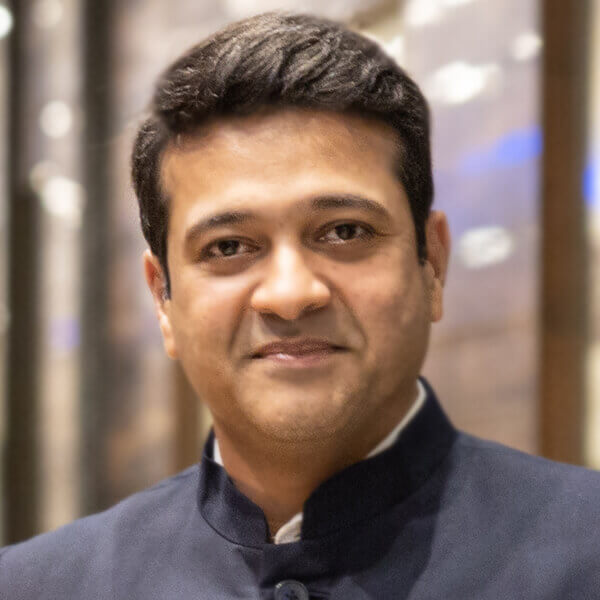 Mr. Neeraj Sharma
Vice Chairman, The Lexicon Group
Director, Pune Mirror & Civic Mirror
With a rich history and a fast-growing future ahead, the hospitality industry has become one of the richest and most admired career choices amongst the youth of the 21st century.
"Skill India", a pet project of the honourable Prime Minister Narendra Modi', speaks about skilling the youth and empowering them which is exactly what we at Lexicon believe, resulting in enriched, experienced, and excellent human resources. The Lexicon Institute of Hotel Management believes in Diversity & Inclusion providing opportunities, allowing an aspirant to have a 360 degree growth.
Hotel management offers a great mix of skill, personality and attitude development for a sought after career. The institute instills confidence in the aspirants with a sea of diverse options, giving them a strong purpose and a wise vision in creating a remarkable difference to their careers.
In these three years of an exciting journey at Lexicon IHM, aspirants will enjoy and experience exceptional learning, host and manage momentous events, get several certifications, and have great placement opportunities. They will be groomed to perfection to become skilled hospitality professionals.
That's what sets the Lexicon Institute of Hotel Management apart.
Hospitality education is redefined "By the Hoteliers, For the Hoteliers!"
From the Chief Executive Officer's Desk :-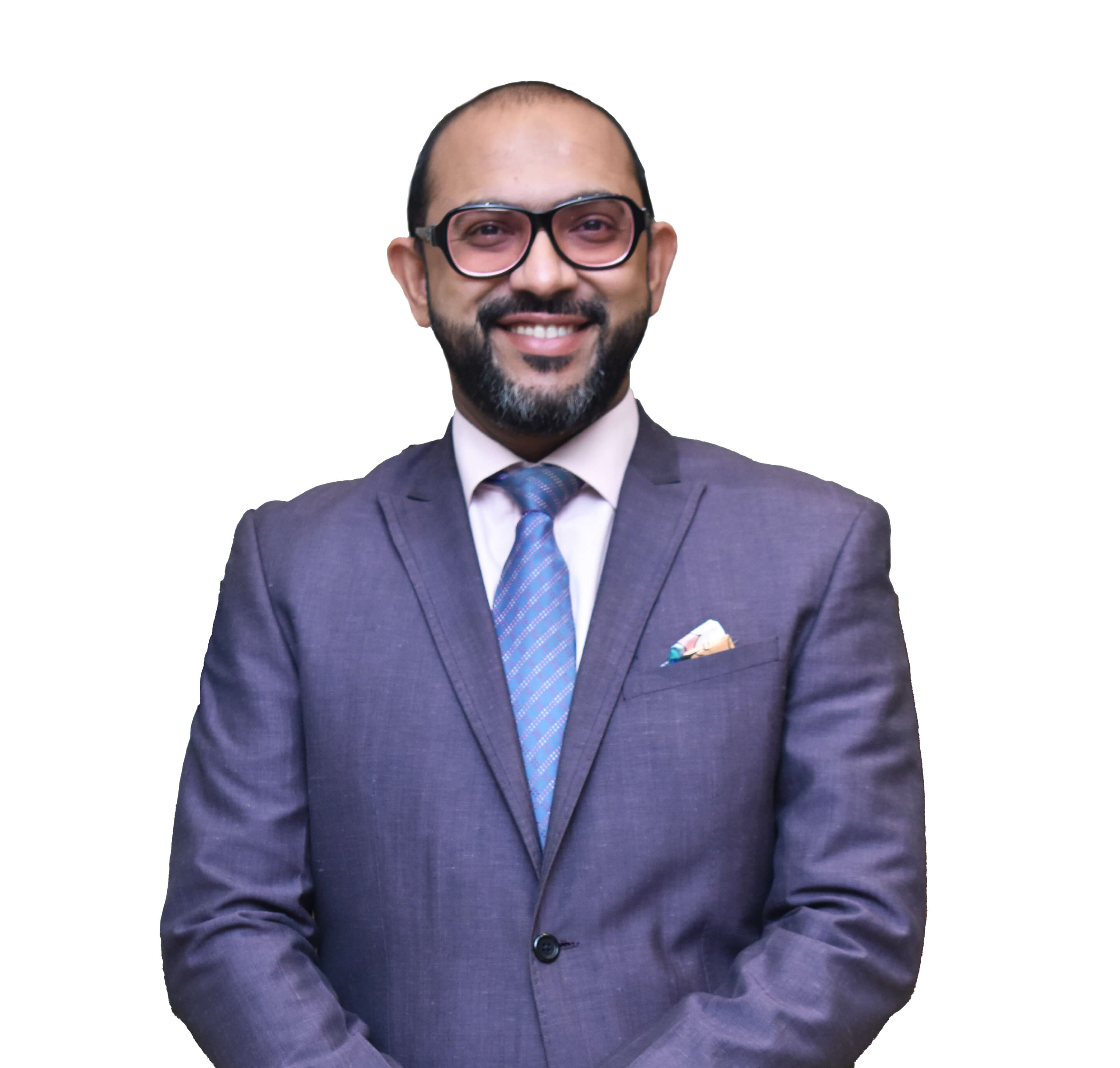 Mr. Nasir Shaikh
Principal, Lexicon Institute of Hotel Management
Group Chief Executive Officer,
The Lexicon Group of Institutes, Educrack & EasyRecruit+ Associate Editor,
Pune Times Mirror Former General Manager,
Marriott International & Ex-Chairman of the Marriott India Business Council
An institute 'By the Hoteliers, For the Hoteliers' is how I would describe The Lexicon Institute of Hotel Management. The endeavour is focussed towards creating and nurturing leaders who have the 'Believe In Yourself' mindset instilled in them and take that as their way of life. The hospitality industry provides work landscapes which are truly one of the most diverse, dynamic, challenging, and evolving workscapes, which means that the talent needs to be equally equipped to thrive in the environment on offer.
How do we as the Lexicon Institute of Hotel Management support and make this possible? The key is to begin with developing a mindset of 'believe in yourself' in our students. Next the key lies in developing a curriculum and certifications which are industry relevant and designed for the needs of the industry. Through the support of the 'Advisory Council' which has stalwarts from the hospitality industry and the world of media and education – the curriculum will be designed and curated in accordance. This combined with the opportunity to be a part of research inclined internship tenures to get both a hands-on experience of the expectations of the industry and also through the tenure, conduct research to resolve the issues that may be a concern for the department/hotel or could be pilot for a new initiative.
Personally, for me this is a route of giving back to the hospitality industry that has given me the world that I have. This is an opportunity for me to nurture and develop young minds and support them in their journey of success. Honestly, nothing is and will be more fulfilling than making a difference in the lives of my students and thereby contributing to the future and success of our beloved country.
Since, its inception The Lexicon Group of Institutes has believed that it is of paramount importance that our scholars take pride in learning and developing in an environment that is diverse, inclusive, and progressive. This in-turn supports them in achieving their milestones as they make their journey towards their desired destination. The learning environment is focussed towards not only understanding the needs of the hospitality industry but also giving the relevant experiences through internships. It is also one that helps in creating awareness on the importance of self-discipline, mutual respect, dignity of labour and most importantly understanding our cultural inheritance of 'Atithi Devo Bhava' and respecting each individuals beliefs.
Our long standing relationships, personal experience and partnerships allow us to get the support of Senior Leaders, Industry Experts and Stalwarts to share their experiences, knowledge and mentor the students in their journey to be ...
Our focus is to groom and create General Managers of the future, and this is done through developing and polishing mindsets, attitudes and skills giving our students an opportunity to hone their skills through the ideating, planning and execution of events, that allow them to get a real life feel of the world of hospitality. The focus is also about igniting the fire of entrepreneurship through projects and relevant funding. Whilst 'excellence in execution' is a key talking point, it is also about continuously enhancing their business acumen, social and networking skills, decision making and converting obstacles into opportunities. Through the journey of the students at Lexicon IHM and beyond that – our Faculty and Leadership is self-driven to invest in our students towards their 360° development. For it is said that 'Education is the most powerful tool which one can use to change the world.'
From the Chief Mentor's Desk :-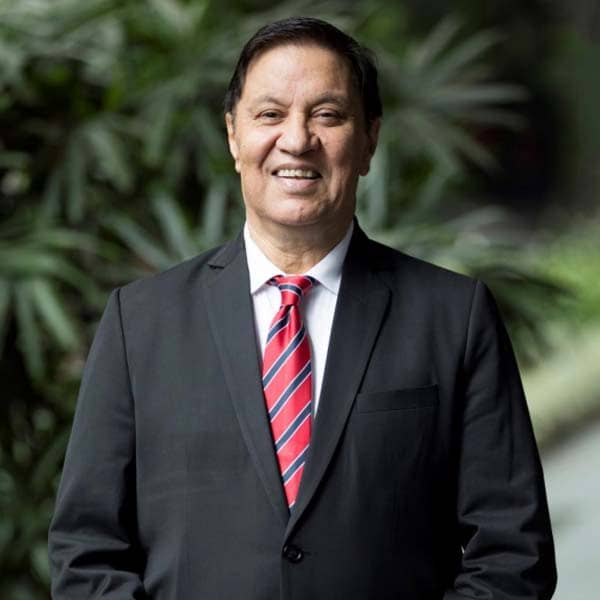 Mr. Gurmeet Singh
Chief Mentor,
Lexicon Institute of Hotel Management
"Attrition is a way of life, but you have to look after your associates to ensure the business grows". Gurmeet Singh, Former Senior Area Director HR, Marriott International & Chief Mentor at The Lexicon Institute of Hotel Management.
Having gained experience of over 30 years in the field of human resources across multiple hospitality chains in the world, I strongly recommend that training, structural growth, and empowerment are key to keeping our attrition at lower levels.
You are also dealing with very different profiles of employees. You have people in different age groups with different expectations. As a company, you have to speak their language to win. Those that are archaic and refuse to do so are probably not going to succeed in this space. This exchange of information could totally change the way we deal with jobs. Having more senior guidance in resume building, one-on-one coaching, organizational learning, careers, vacancy advice, career mapping, grooming standards, and more can definitely do more than show you how to function all the more successfully.
It's about having the option to see the master plan, which Lexicon IHM endeavors to provide.
Progressively, the Lexicon Institute of Hotel Management sees the value of mentorship as a strategy for supporting overall growth and development of students. Not only are mentors and mentees benefiting from individual and master headway by virtue of mentorship, but associations are making more grounded and consequently, more grounded associates and relations. I believe that the time has now come for me to return the knowledge, expertise, and skillset back to the world while focusing on developing young minds who look to pursue their careers as multi-faceted professionals, who are not just adaptive to the dynamism but also have the perseverance to continually grow.
From the Director of Placements & Corporate Connect Desk :-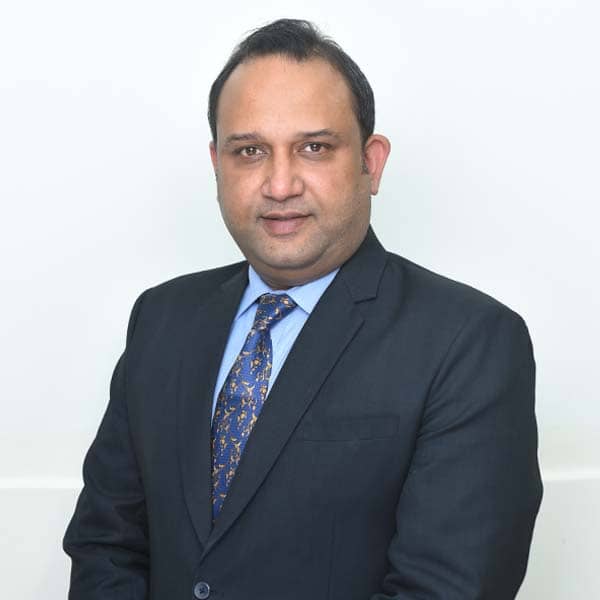 Mr. Anup Sheth
Director of Placements & Corporate Connect Lexicon Institute of Hotel Management
When you graduate from the Lexicon Institute of Hotel Management, you would be ready and confident to face any professional challenge in any Hospitality set-up - or become what we call a 'Day 0 Professional'.This is what we strive to deliver with success.
In the course of your three years with Lexicon IHM, we will facilitate a myriad of industry experiences and associations for you. Through a constant stream of events, conclaves, workshops, panel discussions and guest lectures, you will get a chance to interact up-close with many Hospitality Leaders and Industry Experts from various functions.
Your industry interface will be further strengthened with our 6-months internship in leading hotels, wherein you will not only learn exponentially, but also potentially gain a job offer for the future.
In the 17 years of my personal exposure in the hospitality world, I always felt the gap between the everchanging industry needs and academic curriculum that colleges offered to its students. Hence at Lexicon IHM our curriculum is designed and will be upgraded year on year based on the feedback received from our advisory council which is a mix of hospitality leaders and academic scholars to ensure that each Lexiconite undergoes all the learnings that our most relevant to the ever- changing hospitality trends and needs.
At Lexicon IHM, we work as hard as you to enhance your academics, communication and attitude to a level befitting a professional career.
We look forward to welcoming you to the Lexicon Family, and promise to hold your hand as you set out on the path of success...
From the Admission Manager's Desk :-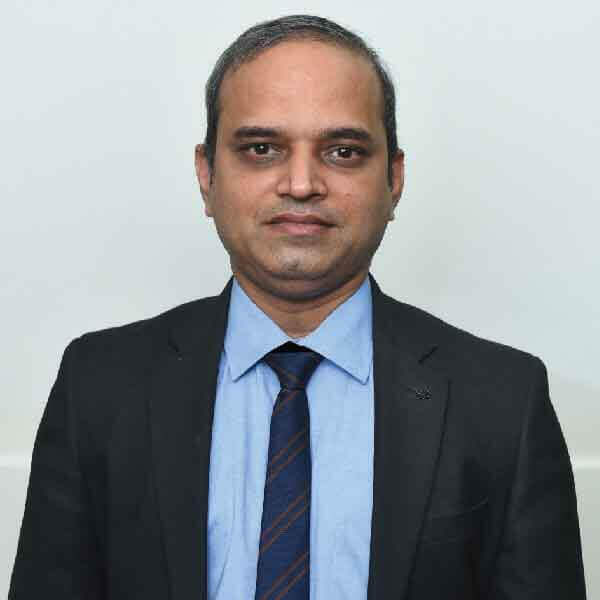 Mr. Mazhar Sayed
Admission Manager
Lexicon Institute of Hotel Management
Our strength lies in translating cutting-edge thinking into the practises that underpin our programmes, allowing organisations to perform at their peak and stay ahead of the competition. The programmes you study, as well as all of the materials provided, are created and evaluated by experts with a global vision for teaching and research. It is critical to us that we continue to improve the environmental performance of our operations while also increasing positive action toward a more sustainable future for our students.
As your guide to Lexicon IHM, it is our responsibility to keep the new generation of aspirants up-to-date on what is new in our H-School Academic curriculum. At the same time, you can be confident that the core will continue unabated! Multi-level interactive learning, extensive networking opportunities, industry monitored mentoring and experiential learning, all of these combined with cutting-edge technology and learning environments to ensure that you are equipped and relevant for years to come.
The Lexicon Institute of Hotel Management, will continue to invest in its students, its faculty and its alumni by having refresher courses, access to content libraries and industry experts.
Welcome to a H-School which is "By the Hoteliers, For the Hoteliers"