From Marriott to Lexicon IHM - A journey of creating leaders continues...
I have always believed that as we grow in life, we need to find newer ways of giving back. After spending over 20 Years in the hospitality industry, primarily with Marriott International and now into Education as the CEO – Lexicon Group of Institutes it became personally important to me to contribute towards "Creating the Next Generation Leaders in Hospitality". Together with colleagues from the industry Mr. Gurmeet Singh, Mr. Nikhil Kapur, Mr. Gladvin Rego and Mr. Anup Sheth we come together in the form of the Governing Council of the Lexicon Institute of Hotel Management, a Hotel School – "By the Hoteliers For the Hoteliers"
My time and journey at Marriott International was extremely fulfilling - teaching me to Put People First, Act with Integrity and to Pursue Excellence… and this is something that I would like to handover as a legacy to my students with the added bonus of a ''Believe In Yourself'' mindset – something that runs in our genes at the Lexicon Group of Institutes. With my experience in the hotel industry, I consider it to be one of the most diverse and amazing platforms, allowing one to fully leverage and maximize their true creative and performance potential. With the industry expanding daily to include a huge spectrum of careers, it is no wonder that youngsters from all over the world want to develop their acumen in the hotel industry.
Having been associated with the hospitality industry and education, we have designed a curriculum and the best educational programs in relation to the needs of the hospitality industry for our students. This not only adds value to the knowledge of the students but also develops their self-confidence and leadership abilities. During my days in the hotel industry, I have seen what can transpire from communities and create a positive paradigm.
At Marriott, I have worked with a diverse team and learnt the importance of 'Diversity & Inclusion', 'Taking Care of the Team' and the importance of both the 'Business We Do' and "How We Do the Business' and I am proud of that. This will reflect in what we impart to our students. The principles that I carry forward with my experience and the goals and values at Lexicon IHM reflect the same and ultimately create the kind of service that the world requires. Students of Lexicon IHM will reflect our values and principles in the industry. At Lexicon Institute of Hotel Management, students will be nurtured and encouraged to do their best and achieve their true potentials.
I look forward to welcoming you to the Lexicon Institute of Hotel Management, a hotel school – 'By The Hoteliers, For the Hoteliers'.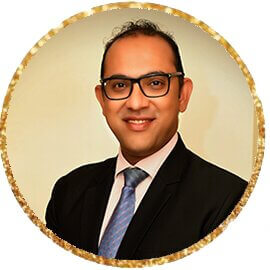 MR. NASIR SHAIKH
Principal, Lexicon Institute of Hotel Management
Group Chief Executive Officer,
The Lexicon Group of Institutes, Educrack & EasyRecruit+ Associate Editor,
Pune Times Mirror Former General Manager, Marriott International & Ex-Chairman of the Marriott India Business Council
Building on the Rich Heritage and Legacy from ITC to Mariott to Lexicon IHM...the Journey continues
With more than four decades of work experience built on the premise of a disciplined Army background, Mr. Gurmeet Singh has enhanced his qualities and skills to better strategize and counter dynamism in every situation as a Captain of the Brigade of the Guards.
With his experience in luxury brands such as Marriott International and ITC, he brings a rich tradition and a renowned reputation that ensure a safe, happy, and values-rich education at The Lexicon Institute Of Hotel Management , and this serves as a point of difference.
In collaboration with Mr. Singh, Lexicon IHM is certain to lay a solid foundation in preparing our students for the diverse and tumultuous landscape of the twenty-first century. We blend the history of 40 years of fruitful experience with innovation to develop a curriculum that allows students to dream the impossible and realize their incredible potential. Mr. Singh's career articulates a profound and dynamic aspiration and commitment that enjoins us to honour and value all work that contributes to the common good of our students and society at large.
It is Mr. Gurmeet's view that great institutes get the little things right all of the time, and that wellbeing and learning are indissolubly linked; wellbeing enlightens learning, and learning apprises wellbeing. He sees himself as being able to derive great satisfaction from assisting and ultimately guiding aspiring hoteliers to success.
We welcome his genuine desire and drive to prepare the students of The Lexicon Institute Of Hotel Management for the ever-changing society they will enter.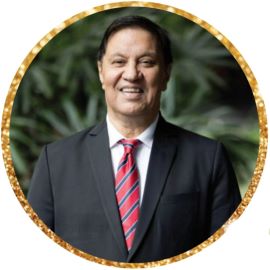 MR. GURMEET SINGH
Chief Mentor, Lexicon Institute of Hotel Management
Former Senior Area Director HR - South Asia, Marriott International
A Journey from Management Trainee at Oberoi Hotels to Managing Hotels and now giving back.
Having been in hotels for 29 years of which the last 13 years were as General Manager & Regional Head of Development of 5 star luxury hotels owned and operated by IHHR Hospitality Ltd. My last assignment was to manage the award winning Wellness Destination Ananda – in the Himalayas
Before this I played a key role in setting up, for the same company, under its own Ista brand of business hotels, properties in Bangalore, Pune and Hyderabad, which were subsequently taken over by Hyatt.
For Ista Hotels, Bangalore & Pune I was the pre-opening and opening General Manager. It was the first time the company was entering the markets in these cities.
The beginning of my hotel journey was from the Management Trainee Programme of Oberoi Hotels and Resorts in 1992. I then worked with them at various hotels, including properties recognised as members of The Leading Hotels of the World, until 2005 . My last assignment with Oberoi Hotels was as Executive Assistant Manager of The Oberoi, New Delhi.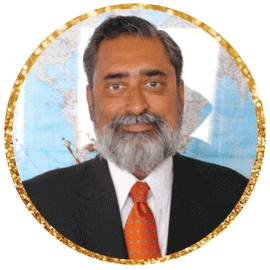 MR. NIKHIL KAPUR
Former General Manager &
Regional Head of Development IHHR Hospitality Ltd
A Versatile Hospitality "Insider"
I started my Hospitality career with the iconic Taj Mahal Palace Hotel Mumbai in Food & Beverage Service, and grew up the ranks while managing various outlets such as Shamiana the coffee shop, Specialty fine dine restaurants like Golden Dragon and Souk, In-room Dining as well as Banquets.
Being a part of the Food and Beverage operations helped me gain immense insights and expertise in building relations, decision making, human capital planning, work force management, operational planning and execution, time management, attention to detail, financial management and coaching
Being in the hotel on the night of 26/11 taught me the true meaning of Resilience and further strengthened my belief in Destiny. It also instilled in me a 'never give up or give in' attitude.
In my decade long journey with Taj, I have also been associated with Vivanta by Taj, Aurangabad and The Falaknuma Palace, Hyderabad.
In 2014, I decided it was time to learn a new trait in Hospitality – 'Sales'. I got this opportunity at the preopening of the Hyatt Regency in Ahmedabad. I joined them as the Director of Catering Sales where I was responsible in driving the sales of all the banqueting venues at the hotel. During this period, I honed new skills such as revenue management, negotiations, collaboration, space management and closing.
In my last assignment, I was the Director of Sales with the Westin Pune Koregaon Park.
I graduated from IHM Ahmedabad in 2004. With a rich experience of more than 16 years in the Hospitality industry, I moved into Education with Lexicon MILE in 2020 as the Director of Placements and Corporate Connect. After working closely with leading corporate houses on a day – to - day basis, I continue working with the same organizations, albeit in a different capacity.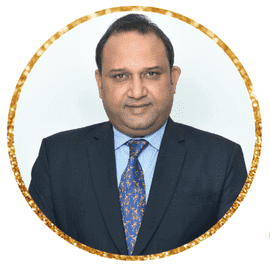 MR. ANUP SHETH
Director of Placements & Corporate Connect, Lexicon Institute of Hotel Management
Former Director of Sales, The Westin Pune Koregaon Park
Nurtured over 5000 hospitality professionals and created over a 1000 leaders.
Never in my wildest dreams, did I ever think of what you just read. It just happened, not by accident of course, but with small tiny steps that I took, some knowingly some by chance.
Having completed my Hotel Management from the prestigious IHM Mumbai in 1990, I spent the next 8 years learning the trade in several standalone outlets. From Specialty Restaurants and Discotheque to a Cake Shop Chain, I learned the finer nuances of the Food and Beverage business. The floor level experiences in all these outlets helped me make my classes engaging and interesting.
When I took up teaching in 1998, I got certified as a Hospitality Educator (CHE) and Food & Beverage Executive (CFBE), as I was eager to learn the methodology in training. Not only did it help me to excel technically but I also got invited to train staff at top Hotel brands in Mumbai.
Being empaneled as a Faculty with American Hotel and Lodging Educational Institute, I got invited to train Faculty and Trainers across the country and also in neighboring Sri Lanka, Bhutan and Maldives. And all this happened whilst I was leading a Hotel Management College.
My journey into the hospitality world took several turns from Managing to Teaching to Training. It's been one of life's greatest rewards to see the success of a generation of my students in the Hotel Industry.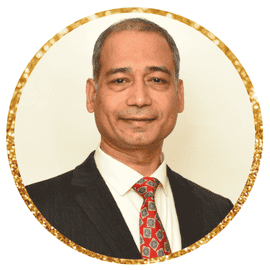 MR. GLADVIN REGO
Mentor, Lexicon Institute of Hotel Management
Faculty / Facilitator American Hotel & Lodging Education Institute